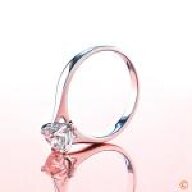 Joined

Aug 25, 2011
Messages

55
I'm contemplating a few different ideas (lots of time - proposal not until after Christmas) and would love some input!
My thoughts on each option:
1. Balloon ride: PROS: Sweet, doesn't happen every day, memorable. CONS: potentially risky, pricey.
2. Romantic dinner: PROS: Classic and timeless, less 'wow' but potentially more intimate. CONS: less original, cliché?
3. Photo shoot proposal: PROS: professional pictures of the proposal / engagement. CONS: less intimate (could be wrong), pricey
I think all will have some element of a surprise factor which is what I want. I know we both want it to be personal but I know she doesn't have an issue with a public proposal. Also, all have the opportunity for pictures - either by others around us with our camera or by a professional.
So ladies, what is your take? Should the proposal be more intimate/secret - or do you wish you had good pictures of your proposal day? I like the idea of a nice dinner, but don't want it to come across as me not putting much thought into it.
Lastly – ride home. We won't have our own car (we'll be vacationing in San Diego staying with family) and so either have to be picked up by family or we can limo home. I personally think limos are awesome, however they can basically double the cost of the evening. Is this something worth considering or should it be skipped in order to put effort/money elsewhere?
I'm sure any of these could be wonderful, just wondering of anyone saw any big drawbacks (do you really want a photographer staring at you while you potentially cry or is it worth it to capture the moment?).
Thanks so much!