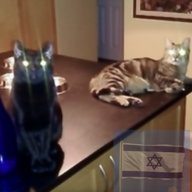 Joined

Jun 8, 2008
Messages

52,900
Now that many of us are enjoying more mild and sunnier weather I was wondering what do you do outdoors now that you cannot enjoy during the colder months?
Of course our beloved California/Arizona and other temperate climate weather PSers don't have this much of a temperature difference as some of us do and can enjoy their outdoor activities all year round practically but still hope they will chime in to this thread.
I'll start.
My dh and I are looking forward to cycling by the shore again. Today will be our first cycling day of 2016. Excited but a little nervous too. Some of you might understand why I have a few nervous butterflies about starting cycling again though definitely more excited than nervous.
Also we are enjoying walks on the beach again. And though we do walk around outside all year round (mainly in the city) we are back to enjoying our beach house much more due to the milder (yet still cool as it is in the 50s Fahrenheit right now) and enjoying just being outside in the sun and crisp cool air knowing it will be warmer soon enough.
We love the change in seasons from snowy cold weather to the more mild temps and sunny warmer days.
And the autumn with the leaves changing colors is my favorite season of all though I enjoy this time of year right now knowing there is a lot of good (hopefully!) outdoor weather to look forward to.