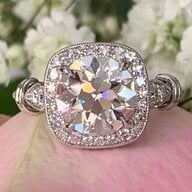 Joined

Jan 11, 2006
Messages

58,471
Date: 3/29/2009 8:21:08 AM
Author: steph72276
I am a COKE girl all the way.....grew up in GA (headquarters of Coke), and that''s what we call all sodas there....we will say ''would you like a Coke'' and the person says yes, then we would say ''what kind? Sprite, Coke, Dr. Pepper, etc''! Haha, I remember visiting my aunt in Ohio when I was little and she asked me if I wanted a pop and I was like what? I thought she was giving me a spanking! I try not to drink it often, but when I do, it has to be ice cold regular Coke from the can!
YES!!! We called all soft drinks cokes when I was growing up in SC, too!