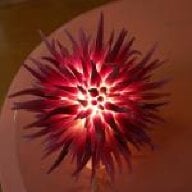 Joined

Jun 21, 2011
Messages

682
My BF has the ring, but he wants to do something special when he proposes. He's had it for 6 weeks. I'm reading these forums trying to see what happened with others who's BF had the ring...I'm reading horror stories of ladies waiting months and months!

I hope my BF doesn't wait that long!
My best friend is one of the few people who already knows we have purchased a ring, so she is one of a few people I can talk to about it. I was complaining to her about having to wait and she mentioned that BF told her what his plans were. But then she said..."I don't know where he's going to come up with the money to do what he wants." I'm thinking, what the heck is he doing?
Also then I'm wondering why did he just buy a video game, a $70 tennis racquet and tried to buy golf clubs (but I ended up saying no to that one

)? and now my beauty is hiding somewhere and he didn't give it to me yet!
I didn't ask her his plans. And of course even if I did ask her she would not ruin the surprise. But now I can't help but wonder what he's planning. She also mentioned that she's sure I'll get a proposal by our vacation, but that's not until November.
Booo!! I told BF I did not want to wait that long! Also now that the holiday is over I don't forsee any special days coming up until Labor Day. Then it's BF's bday and then our vacation and THEN our 3 year anniversary. Oh man I'm really beginning to think I'm in for a wait!
I know I can make it that long but I don't want to! I want to think it's going to be sooner

Feel free to tell your stories/updates about what's going on with your future proposal. I would love to hear them as I think it would help cheer me up and motivate me to be patient.