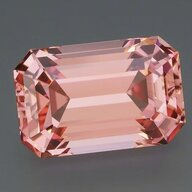 Joined

Jan 30, 2008
Messages

5,077
There is no agreed upon definition for "middle class" anymore. And you see that in this thread with all the intense discussion of income levels and virtually no discussion of class. The definition of middle class originally had a large component of class in it. All the definitions of American classes did. We were a bit more honest about classes when the labels were coined. But we still have them and everyone knows it, even as we scream that we are (or are nearly) a classless society.

The class bit always had components of not just income, but different values. Working class was a population of blue color workers, particularly skilled and semi skilled, who differed in values but not necessarily income, from the middle class. Blue collar term is often associated with conservative values. So, you could work the line at GM and make the same as a manager or accountant somewhere, but you were still labled blue collar "working class", which was not the same as white collar "middle class".

Middle class, often called "white collar", was concerned with social respectability, material wealth, emphasis on the family, and education. They were those who were shared particular social views and who were more prosperous than the poor and less wealthy than the upper classes.

The interesting bit nowadays, is that no one wants to be considered working class or blue collar, because those are considered by many to be derogatory undesirable labels. The same goes for upper class or rich, because to be called rich is often to be hated. So EVERYBODY jostles for position in the MIDDLE. You get out of the perceived gutter if you're still hand to mouth, and if you're doing well, without being hated for having SO much more than everyone else.

So it's all about income now, and to judge from the insane range of incomes demanding the label of middle, it's pretty meaningless.