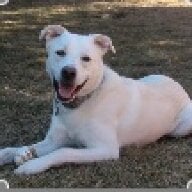 Joined

Oct 11, 2008
Messages

1,878
Or if love/hate language is too strong... what do you like/dislike?
LOVING
1 Coffee

2 A sunny/warm day
3 Turning in my 28 page appellate brief
4 My snuggly kitty
5 That The Biggest Loser is on tonight!!

HATING
1 50 pages of property reading... yuck
2 Impending outlines for finals
3 My messy apartment
4 Regretting that I skipped my 1:00 class
5 $60 in my checking account

Can you tell I''m a grad student? Broke and stressing over studies

All-in-all, life is good!