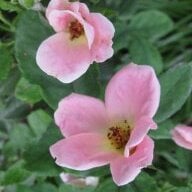 Joined

Apr 4, 2006
Messages

2,308
While I am in this spring cleaning frenzy (in February- can you tell I''m antsy?) I was washing out counter canisters and accidentally broke one. They were glass and the rim snapped right off. Now I''m looking for something new--I need 1 for regular coffee, 1 for decaf, and 1 for sugar. I keep all my bags of flour in the freezer since I don''t use flour every day.

I''ve looked at several dept stores and nothing is speaking to me. I have a cottage style kitchen but love stainless. I love neutral, but lately have been attracted to splashes of color; particularly orange (orange wok, orange bowls...). The stainless canisters I''m seeing are too small.

Any good online places to look?

Anyone use something for canisters not ordinarily used for such?

Does anyone actually keep canisters anymore, or am I old fashioned?