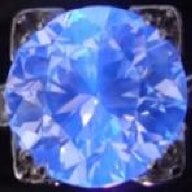 Joined

Apr 26, 2007
Messages

8,087
When you buy a piece of jewelry, what are you really buying?

Are you buying the materials in and of themselves, knowing they'll appreciate, in what's known as the "investment" model?

Are you buying the experience, even at triple keystone markup - the pleasure of walking into a luxury shop, being fawned over by the assistants, and walking out with a Name bag?

Are you paying for a subset of that even if you get your piece secondhand, every time you find the opportunity to say "Oh, this? It's Cartier." Is it the prestige, or the way a brand can help define a personality?

Are you paying for the design, even if the materials are worthless - a sterling item for the price of platinum, paying for itself via its sheer cleverness?

Are you buying a little piece of history if you shell out for a piece that's survived a hundred years? Or less, to preserve a teeny bit of the legacy of something that belonged to Elizabeth I, Jackie O, Marilyn?

I'm fascinated by the different motivations that make up the different forms of shopping and the different types of shoppers: the bargain-hunters, the investors, the collectors, the addicts. What kind are you?