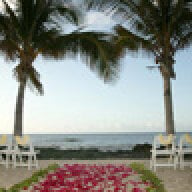 Joined

Nov 30, 2005
Messages

2,216
Hey all, so I went dress shopping with my future inlaws and had a blast. I''m so glad I did this! You guys were right, I really like the look of corset-back lace-up dresses on me. I also look really good in dresses with strong princess lines and just a little decoration.
There was this one dress that looked fantastic, but I haven''t got the time to order it. I was hoping to see if I could find it online somewhere, but I don''t even have the style number. *grumble*
The girl said it was a Venus, but I can''t find it on their site!
Could you help me find either this or something similar?
It had little white flowers with little beads in the center, a lace-up back, almost no train, two little idiotic spaghetti straps on each side (looks like just one in the pic), and a faux empire waist. (ignore the line of the undergarment thingy in the pic)
I''m going dress shopping again later today!