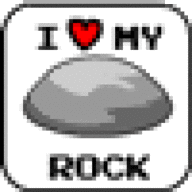 Joined

Jun 15, 2006
Messages

7,485
Date:

4/8/2007 1:39:42 PM

Author:

gailrmv

Date:

4/8/2007 1:28:50 PM

Author:

Modified Brilliant

Date: 4/8/2007 1:21:20 PM
Author: KimberlyH
At the work party last night we learned that a couple we are friendly with is expecting their first child. we are really happy for them of course. It got my wheels spinning though, as usual. I do finally feel ready to have a kid in that I know I would do a great job, and we could afford to provide a good life for him/her. But I don''t really feel excited about having a child yet, and neither does my DH - we both have things we want to do as a couple first. So we have decided to wait until we both feel really excited about it. But seeing so many of our friends start their families makes me think hmmm, am I missing something? I am probably over-thinking the issue, but whether and when to have kids is probably the biggest decision a couple can make!

Gail, I just wanted you to know you are not alone in this quandry. John and I still haven''t come to a decision regarding whether or not we''ll have kids. It''s an extremely hard choice to make. We love our life as is, traveling, nice dinners out, time spent alone together, which doesn''t have to end when kids enter the picture, but becomes more difficult. And we are both extremely busy and fulfilled. We won''t make the decision for at least another year (I''m in the middle of a master''s program, and we''re contemplating a move cross country, there''s no way I''d want to be pregnant now!). We''re both 75% sure we want children, and I know I don''t want to have them past the age of 35, so we have 5 years to decide if and when. It will be one of the hardest choices we will have to make as a couple. Two of my closest friends have had babies in the last 3 months and another is 10 weeks pregnant with her 2nd child. While I adore these kids, they do not spark the ''I must have babies now'' feeling in me. And I adore children. Once again, you are not alone!

Hi ladies,

Your coments really hit home! I just turned fifty and I have a son 22 and a daughter 23. Obviously, I dedicated most of my married life to my kids and

still do, in a way (my daughter lives with me). I am starting a new phase of my life called ''Part 2.'' I love having adult kids and now i can enjoy my life

to the fullest and start doing things for ''me'' without feeling guilty. My advice: do as much together as a ''couple'' without kids...once you have them, you will dedicate your life to them financially and emotionally. Best Wishes whatever you decide!

Thank you both for your comments! Jeff, I am glad you are enjoying Part 2!! Kimberly, I remember you mentioning on a previous thread the way you are feeling about kids. It sounds like we are having a lot of the same thoughts about it! I agree with everything you wrote. DH and I are also pretty sure that we want kids eventually, but the time just does not feel right now. we really enjoy our couple time, and don''t feel like we get enough time together due to work/school demands! I go around and around about the pros and cons of kids, and have driven my DH about crazy with all my thoughts. I think for some people it is clear, they either want to be parents or they don''t. For me, I see both sides and I honestly think I could be very happy as a mom, but also very happy without children. It is a HUGE, irreversable decision to have children, so it''s been on my mind a lot these last few years (I''m 28, DH is 30, and many of our friends have started families recently or are talking about it, so it''s really been on our minds!)
Thanks for sharing your thoughts Jeff. Everything you said weighs heavily on our decision.
I totally understand where you''re coming from, gail. And we do think alike. For some people it''s a given, get married, have a family. For me it''s not. I also wasn''t set on getting married either, though. I figured if the right person came along, awesome, if not, I had created a nice life for myself and have a great family and friends, what more could I need? Just a different perspective, neither is right or wrong, just what works for individuals.
Perhaps I should have moved this to a different thread...sorry for the hijack to all the WWTers.
To stay on topic, I burned 200 calories, and 2100 total for the week. Now I need to get in gear, I should be dressed and ready to go by now! Ooops!