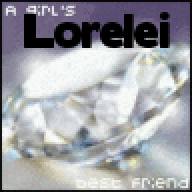 Joined

Apr 30, 2005
Messages

42,064
Happy new week all!
Ok, trying to think of some more positive thoughts to kick our week off with! I will be eating like Jeff over the Holidays, have what I want the day before, day of and day after Christmas - then get back onto my normal plan afterwards. I might even fit in the odd workout during this time if I am not too tired. I look at it this way, I have worked hard all year with my body and fitness, us WWTers believe that fitness and eating well is for LIFE, so it stands to reason that we won't beat ourselves up too badly at fun times for indulging in all the yummy things this season has to offer! I am not the type of person who wants to exhibit a ton of self control at parties etc, I prefer to eat what is on offer and as much of it as I want, then eat carefully the next day and work out a bit harder. In this way, no damage seems to be done! But it depends on what is easier for the person, whether it is counting calories at a buffet or indulging, no way is wrong it just depends on what works for you!
I also wanted to say, it is impossible to 'blow it.' I wanted to mention that as I know that some people read this thread but don't post and hopefully this thread helps more people than we ever know. If you eat, drink and consume thousands more calories than you should over a month for example, you still always have the opportunity to turn it around, eat sensibly and work out. Even if you are 100 pounds overweight, you still can make positive changes - alter your eating habits and start working out, even 10 mins on the treadmill is a start! Take that first step, everything comes from that. Do the work, you get the results, don't do the work...You always have the opportunity to start again! Forget the fad diets, eat real food, cut out the fat and sugar, empty calories, get out there and take a walk if you can, find a way to get moving! Buy a fitness DVD and use it if going to the gym isn't practical. So in this way, 'blowing it' isn't really an option, we always have the choice to change and make things better for ourselves, but we have to take that first step, then keep going. It gets easier as us WWTers know!
Ok, done preaching! Got in 2 workouts this weekend, so pleased with that! Uusal 30 mins treadmill and 20 mins ellip. Jeff, we will expect reports of you ellipticising soon as Rod would say!

Coda - great job with the treadmill workouts!
Mara I hope your cold is better.
Have a great week everyone!