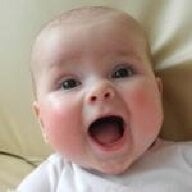 Joined

Mar 21, 2008
Messages

1,961
would love to see how you wore your hair on your wedding days. if you haven't got a good pic of your own hair, please feel free to share that of anyone else attending your wedding.

remember: please share only ONE photo per weekly thread.



ETA: oh DisneyBride - I'm SO sorry. I just remembered we were going to do OMG photos this week. I promise that we'll do that thread when I come back from vacation. at least I promise I'll try to remember. you'll have to help remind me.