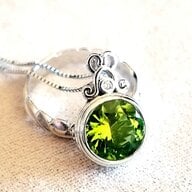 Joined

Feb 27, 2019
Messages

423
Hello PS'ers!

I'm in a bit of a pickle with choosing a videographer for my wedding. I've watched countless videos and really only one company stood out to me (in terms of their style, shots, etc). I scheduled a phone call with the "creative director" and had a quick chat with her about how long she's been in the business. Come to find out- she is located on the other side of the country but has 2 videographers that she works with to capture video on my side of the coast. She said if we booked them, I would be working with her and someone else on her staff a month before my wedding. Then come day of- she and the other lady will not be present, but that two of their videographers would show up.

I asked if it was possible to meet or talk to these videographers and she said no. She said we would only get their contact information day of and it would strictly be for emergency purposes. She also mentioned that the videographers work other regular 9-5 jobs so calling or contacting them during the week is a no no.

It seems like too much of a gamble to agree to work with two videographers that I will have had zero contact with prior to the big day. What are your thoughts? Should that be a deal breaker?

(In terms of cost, for full day coverage its going to be about $3k, which is a bit more than what I wanted to spend, but I would be wiling to spend the amount if it meant a smooth experience and great result).