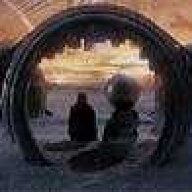 Joined

Dec 29, 2005
Messages

92
I''m trying to decide on a style of program for my 12/31/06 (eek, it''s only 30 days away!!) wedding. We are having a ceremony outdoors at a country club in Arizona at noon, so it is a bit more casual than an evening event. Our colors are red and silver. I really like this program, with the tiered layer format:
...but I feel like it might be too "formal" for an afternoon wedding? I don''t know. I also like this option (but you''ll have to imagine it in red, tied with white sheer ribbon):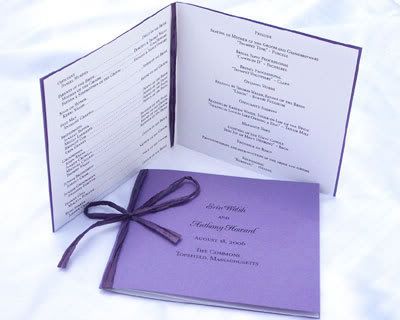 What do you think? Other wedding program ideas are also welcome. What did your wedding programs look like (if you had them)?
Thanks!