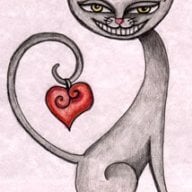 Joined

Feb 22, 2009
Messages

4,602
Are any of you hiring a wedding planner? To the wedding alumni, did any of you hire a planner? What are your feelings on hiring a wedding planner? Was it worth it?


I''m seriously considering it because I''ve found a really incredible planner that is VERY reasonable. I just have a tiny bit of doubt as to whether or not I''m hiring someone who is doing what I could easily do. I do have to admit though, that I really feel lost when it comes to planning my wedding. I really want a wedding that feels authentic and I just can''t seem to do that myself.

Another little bit of background...I''m 34 years old. I''ve been with FI for 8 years and we have 3 teenagers and a toddler. He works full time and is a part-time student. I am a stay at home mom and a part-time student. I guess what I''m saying is, we''re very busy people.