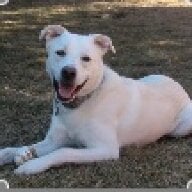 Joined

Oct 11, 2008
Messages

1,878
I had one. I kid you not. And maybe I asked for it. As lame as this sounds, before I went to bed I thought, "I hope I have a dream about our wedding." I was hoping for a positive one, and instead I got two crazy-realistic, awful, gut-wrenching dreams.

#1- I walked out into the reception area to see how set-up was going, and everything was a TOTAL disaster. All the tables were different sizes, the linens were all wrong, the chairs (I have a thing about chairs...) were mismatched & ugly & awful and they didn''t put our chair covers on (which we paid for!). I told one of the employees, "We paid for chair covers! Where are they?!" and he told me there wasn''t enough time to get the covers on.

#2- I was getting ready to walk down the isle, and my hair was a disaster... For whatever reason I hadn''t booked a hair appointment & I didn''t have any hair supplies with me. Frantically I started searching for area salons... And what''s odd is that I was looking up info for ACTUAL salons where i live (though I''m not getting married in this state?) But for whatever reason, my internet was NOT working & pages were loading slowly, and we didn''t have a phone book... So I couldn''t get the number to any salon & time was dwindling away... And my photographer showed up & then told me if I wasn''t ready, she was leaving, as she wasn''t going to photograph me with my awful hair.

These sound lame, and really-- there are SO many more horrible things that could happen... But I woke up in an awful panic, totally un-rested, and my nerves were shot. Geeze. The hair dream was especially bad.

Has anyone else had wedding nightmares?