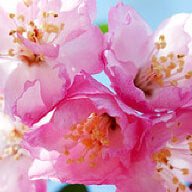 Joined

Nov 12, 2006
Messages

1,084
We happen to live, literally, a 10 minute walk from my reception venue. Directly between our apartment and the venue (which is directly on the beach), there is a charming shopping center that boasts quaint mom-n-pop stores, a small theatre, police station, fire station, grocery store, and a very popular beach-front hotel. This hotel is where I will be blocking rooms for my guests as it is within quick walking distance to our venue and the lovely beach and it happens to have a bridal suite with a jacuzzi and all that. (We could even use this room to get ready in during the afternoon)
FI and I don''t really want to stay in our apartment with the 4 other couples that we have invited to stay with us on our wedding night and so the most logical choice is this hotel. However, as I''ve stated above, it is no lie 5 minutes (WALKING not driving distance) from my apartment. Wouldn''t that be silly? It just seems sort of a strange expense. And to go stay elsewhere where our family and friends are NOT seems un-fun and not as logical.
Should we just walk home that night and have fun with the other 4 couples staying there? Stay at the beach hotel and get over the fact that we can see our apartment''s skylight from a certain high spot on the hotel''s deck? Or book elsewhere to justify the expense of not staying within eye shot of our apartment. (

)
Oh yeah.....and this bridal suite is a $400 per nighter and is known to only be that expensive because of it''s location so it''s not like this is the Hilton or anything......so for us, this is BIG money.