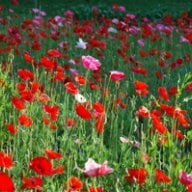 Joined

Nov 9, 2007
Messages

2,516
A relative of mine was engaged almost a decade ago and purchased a dress and BM dresses for the occasion. She called it off before invites went out, but none of us knew that her mom kept the dress. I just found out and shrieked, "donate it" because of the karma attached to the dress. But her mom pointed out that the dress cost $900 (tags still on I had to run upstairs and see it to believe it) and the BM dresses in all their pink and white with lace of the late 90s variety were paid for and well... what to do?

I''m not supposed to know that she and her BF are ring hunting and I bet that the future bride does not know about the dress hanging in an unused upstairs closet. I just do not want the future bride to be upset about what went down in the past...esp since we have seen how hurt she was by what happened in ancient history. DH is certain that this past pain is what has taken her so long to marry her BF who is the most amazing man! He is just the best. We can just see future bride calling her mom with the news of her engagement and her mom saying "oh thank goodness that dress is finally going to get used" and ruining the entire time. gahh! that would be the worst, I am tearing up for her over this right now.

The dress is a sundress with straps, wide, with white on white embroidery, sort of casual looking, I had something similar for graduation. The future bride is a very chic, very hip NYC lady. She is prob the same size, fluctuating between a 0 and a 2 her entire adult life, but always gorgeous. And how to say this and not sound glib, but money is not the point here, both parties are doing well enough that a new dress would not be a hardship.

OK, options are just to:
A. I should forget about it.
B. tell her mom to donate or preownedweddingdresses.com it
C. what would you do?
D. steal it in the night and dispose of it myself (totally possible)

Thank you for reading and posting, DH is set to go steal it this weekend, I want some other insights. I didn''t make a poll because I''d like to see your reasoning.