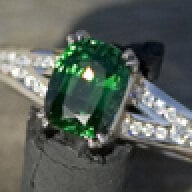 Joined

Aug 3, 2006
Messages

9,613
I''ve started looking at dresses online etc and was wondering about the fabrics. I''m presuming that they are mainly synthetic and not real silk or silk satin.

I''ve always been brought up to buy natural fibres whenever possible, but all the dresses advertised as "real" silk are mega$$$$.

If you''re only wearing a dress for x hours I can''t see it matters re wear etc, but does the fabric hang properly and does it feel nice?

Sorry but it''s really hard to tell from photos - especially the model shots. I found the real weddings on the alfred angelo site quite helpful to see how the dresses fit "normal" people.