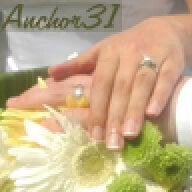 Joined

Oct 18, 2005
Messages

7,074
I saw something I couldn''t believe this weekend, and I thought we could share wedding-related gross breaches of etiquettes... Sometimes they make pretty funny stories!
FI just received a wedding invitation (his teenaged cousin is getting married in two weeks) and I couldn''t believe my eyes...
It was a standard store-bought invite on which the groom''s mother added the location, time and place of the ceremony on it. Not too bad so far. BUT there were no names on it, not the bride and groom''s, parents'', nothing. AND on the left part of the card, the groom''s mother added in sloppy writing (with spelling errors), the place where the reception would be held, and the costs for which every guest would have to pay for to attend. Then she wrote a reply address to which guests had to send a letter to to respond. No RSVP card, no pre-addressed and stamped enveloppe. Not to mention that it was sent two weeks before the wedding... And FI and I live 300 miles away from them! Not much time to organise for travel accomodations, and the trip would cost us over 100$ in gas only.
We all know these people don''t have much money, everyone pretty much knows that the bride and groom (both 18-ish) are getting married to get government grants to married students... My FSIL also told me that the marriage was the bride''s parents idea so their daughter would get the money, an idea they got after the bride and groom learned of
our
engagement last New Year''s. Talk about a money-grab wedding...

Needless to say, we will not attend.
If you can''t afford having guests to your wedding, don''t invite any. Ugh.