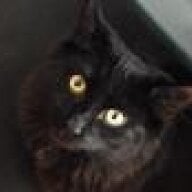 Joined

Apr 25, 2008
Messages

11,073
Ok, so FF and I love our apartment right now, and it''s a phenomenal price for our location. Only problem is that I can''t stand the washer/dryer situation. It''s expensive, the washer/dryers are always full, and I never have quarters.

So we''ve considered two options:

1. Getting one of those washer/dryer ventless combinations. Has anyone used those or have any feedback whatsoever? Seems like the easiest solution, but I''m having trouble finding one with decent reviews.

2. Installing hookups and buying or renting a washer/dryer. Does anyone know how much it would cost to install hookups approximately? We have a good place for it in the bathroom so there would be water right there, and there is the vent in the bathroom that we can vent to, since others in the complex do this and had it approved.

Any input would be greatly appreciated!