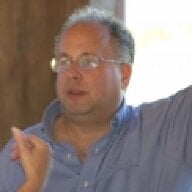 Joined

Jul 6, 2004
Messages

5,954
This incident from last fall in the DC metro area has just today gone to the jury to decide. I think it's gotten a fair amount of attention here. I'd say there was "water-cooler" talk, except that I may have initiated it.
Carmela Dela Rosa dropped her grandaughter from a skywalk last fall in a large shopping center (Tyson's Corner).
At my office today, when my friends and I talked about it, I think we reflected on the same questions the jury were asked to reflect on when they were selected. If she did this, could that have been the definition of insanity? Or, could it have been revenge against the son in law.
A recent article is here:
http://wusa9.com/news/article/16915...her-Accused-Of-Tossing-Killing-Granddaughter-
To me, a substantive and probably determinative part was here:
And jurors saw the chilling video-taped interview with dela Rosa hours after the baby's fall. She's calm, and coherent as she acknowledge what she did and shows no remorse. She says she never liked her son-in-law because he got her 19 year daughter pregnant, and thinks she threw his baby off the bridge to hurt him.
But, I understand the case will not be a slam dunk; that they deliberated today, and will continue tomorrow...
Ira Z