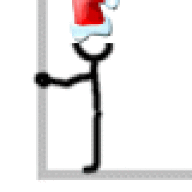 Joined

Dec 29, 2004
Messages

17,193
Hey, thought I''d share this because I know there are some folks here who love Oz (or are expats living in the US).
Qantas is running a fare sale through March 20th. The sale prices are good from now until October 24th. Cheapest fares ROUNDTRIP are out of LAX or SFO to Sydney, Brisbane, Melbourne and Auckland for $598, although I have no idea what the dates are for those fares. New York to those cities is $798. Still dirt cheap!
I wanted to see a friend get married in September and absolutely thought something was wrong when I saw the one way was $333. TGuy and I just booked our tix for $714 each...still an awesome deal!
It''s been a long time since I''ve seen fares this low. They probably did this for one week because Delta just officially announced this week that they will be flying to Oz beginning July. I would way prefer to fly qantas because they fly to Oz several times a day. If your Delta (or United) flight gets cancelled, you''re SOL.
Also, Qantas has the new 380, which is a great plane (flew it in December). Even coach is good! The A380 flies out between LAX on Sundays, Wednesday and Fridays.
Here''s the link...I hope some of you can visit the land downunder!
http://www.qantas.com.au/regions/dyn/am/specials/us/visit-australia?int_cam=us:qf:15