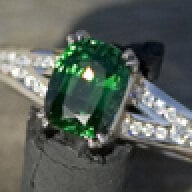 Joined

Aug 3, 2006
Messages

9,613
DH bought me the Cintiq 12WX for my birthday, and annoyingly it doesn''t work well with my current laptop (Dell Latitude x300) due to the laptop not being widescreen. The resolution on the Cintiq is 1280 x 800.

The laptop has been a complete workhorse and given that I''ve had it for 4 years, run CorelDraw, Photoshop and other hefty software on it, use it a good 12 hours plus a day and it''s only had one new motherboard I can''t really fault it. However upgrade time is now fast approaching.

I have a very powerful pc, but I like to work on my knee on the sofa and so I really need a good laptop for this and the pc is in another room.

I''m looking for something that has serious amounts of memory, excellent graphics and is fast. I don''t really play computer games, I''m not particularly interested in built-in webcams or any of the fluffy stuff. It needs to be fairly robust and whilst I''m not after funky colours or leather trim etc I''d like something that looks reasonable and preferably with a matt finish. Monitor size is not a major issue - I''m used to working on a 12.1", so I don''t need anything huge.

Main uses will be graphic design, illustration, photo-editing and internet. Reliability is far more important than any fun whizzy things.

I''m currently most taken by the Dell Inspiron and XPS series. I''ve always had Dell and I do like them a lot - but I''m aware that there are other brands out there and there may be something better for my needs.

Any suggestions/recommendations of potential candidates would be gratefully received. Budget is up to £1k GBP - around the £750 mark would be ideal.

ETA: I am absolutely NOT a Mac person, so those are out. I''d also like the possibility to downgrade to Windows XP rather than use Vista if possible (Dell do have this as an option).