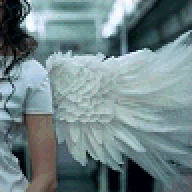 Joined

Jan 20, 2006
Messages

3,786
Hi Vizsla!
Thank you for all your suggestions in my other post!!! I really appreciate them!!!
I hope you don''t mind me asking some questions!
My FI is loving the Sanibel idea...so I wanted to know if you had any information you could send me?. I''ve only been able to find information on the big resorts, but some of those are really expensive (beautiful, but expensive!).
I have many, many questions! How did you find the house where you are having your wedding? Do you have pictures you can share?. Do you have any other suggestions for locations?. I know you mentioned that the fall was cheaper...I just don''t know if I can pull this off by the Fall and I don''t wnat to wait until Fall of 2008!. Would February be too late to get some good prices?.
Anyway...any info you can provide will be greatly appreciated!!!!!!

TIA!
M~