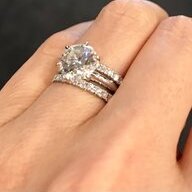 Joined

May 14, 2016
Messages

400
Hi Guys
We are heading to Vegas in December and would like to renew our wedding vows as we will be there on the 20th anniversary of the day hubby proposed. Seems too coincidental to pass up.
Anyway, it would just be me, hubby and our 2 boys (13 & 11). I looked at Bellagio and it was a minimum of $1500.

As much as I would love it, it is way too much for just the 4 of us.
I would like something lovely and memorable. But also part of me thinks when in Vegas... be stereotypical

Can anyone throw some recommendations or some venues at me to start my research.
I'll either go something lovely with views of water or something, or else something themed, not with Elvis as we aren't Elvis fans, but I'm not sure what else is available.
Would love some feedback for an Aussie girl who has never been to Vegas.
Thanks.