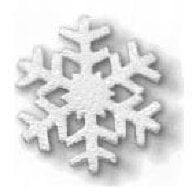 Joined

Aug 25, 2000
Messages

1,374
I guess I view a vaction different then others. My wife refuses to go on anymore vactions where she comes back more tired then when she went. She is not going with me to Africa, Grand Canyon, or Aspen this year , but she has not stopped me from going. I found this artical that kind of sums up how I feel I know we all look at it different, but this is how I feel.
I love being outdoors , I get my best business ideas while hiking

Here is the artical ~
Yesterday as I crossed the Blue Ridge Parkway, a
minivan pulled off in one of the overlook spots. A man
and woman stepped out, snapped a few pictures of the
mountains, and then drove away. Is this the typical
American vacation? The mountains are meant to be
experienced, appreciated, and respected by walking over
them, not by driving past them.
I''d rather hike through rain and snow and suffer as I
have been than view nature from a car. I think that many
Americans have forgotten (or never learned) how to
appreciate the beauty of the earth.