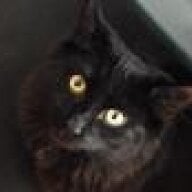 Joined

Apr 25, 2008
Messages

11,073
Read this on CNN, thought it might be a good reminder for all the LIWS on how to avoid a bad Valentine''s Day(Especially #3!!!):

1. If your boyfriend forgets what day it is, you have nobody but yourself to blame. Do you know when the World Series is? Probably not. If you want your man to remember something, remind him.

2. Along with the above, if you have big expectations for THE MOST ROMANTIC VALENTINE''S DAY EVER, you should also convey that. Hinting never works with men -- whether it''s willful or just obliviousness, I''ve never heard of a heterosexual male who is capable of picking up a subtle hint.

Give him restaurant suggestions, remind him that he needs to make a reservation in advance, advise him that you''re getting him a gift (if you are), so he might want to select a little something for you. If you must, resort to PowerPoint and pie charts. It''s not very romantic, but it will get your point across.

3. You are not allowed to get upset if he doesn''t propose. Unless it''s completely spontaneous, V-Day proposals rate way high on the cheese-o-meter and you can hardly blame him for not wanting to be part of a real-life Diamonds R Us commercial.

4. Don''t you dare compare your relationships to other couples. Competitive dating is a loser''s game. That twosome making out at the next table? Chances are, they''re married to other people. Your bigmouth coworker who can''t stop talking about the ginormous rock her FIANCE (say it loud!) bought her? He''s probably compensating for shortcomings in other departments. The more in-your-face the display, the more likely they''re just masking the unhappy truth. Be glad for what you''ve got.