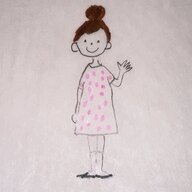 Joined

Feb 2, 2016
Messages

10,594
This is kind of piggybacking off yesterday's credit card debt question. I realized that most who responded have no cc debt or pay it off monthly. So it got me to thinking, should I use the money in our savings account to pay the credit card? I wouldn't be able to pay all of off because currently we have $6,000 in the account and I wouldn't want to drain it completely anyways but should I pay half?

Our scenario is a four person household, we have a mortgage payment and the cc payment, no car loan and no student loans. I stay home with our youngest son so my husband's salary is it. I know in the near future the timing belt, brakes, and tires on the car will need replacement. I had always thought that keeping as much as I can in the savings account was crucial for us living with just one income even though we pay more in interest on the card than we get for having the money sitting in savings.

I'm really open to any suggestions you may have.