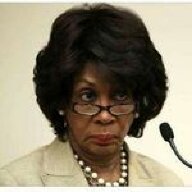 Joined

Dec 29, 2008
Messages

404
I have a new project I'll be working on these next several months. It looks like I'll have the option to upgrade. Right now I wear a 2.11tcw three stone diamond ring that I wear with a .47 diamond band. I got the three stone back in Sept. after having spent months researching and obsessing over diamonds and purchasing the ring. Now that it's looking like I'll be able to upgrade there are so many options that are enticing.
My budget would be somewhere around 12.5k for the new project. Prior to learning of this amount I was dead set on upgrading my diamond band to a 2.5ct five stone ring. Since the increase in the amount I've considered other options.
Here are my options so far:
1. keep three stone and add five stone to my collection as I planned, and on top of that purchase 1.5ct diamond earrings and .75ct diamond for a right hand ring.
2. apply my 1.03ct RB to the vendor's upgrade policy. Upgrade the 1ct to a 2ct. Keep the three stone setting with the 2ct center and purchase a 1.5ct five stone ring.
3. same as the above, except turn the existing side stones into earrings and set the 2ct set in a solitaire setting.
I did consider a 2ct cushion, but I think I'll stick with RB. I also thought about a pave/halo setting because they're just gorgeous, but I like the idea of larger stones and more finger coverage. Option 1 sounds very enticing. I like the idea of having nearly 7cts of diamonds and 4.5cts of bling on my finger

, but I haven't worn earrings in ages and I don't wear right hand rings. I know I could start, though. And there's option 2, which I'm really drawn to. I *really* want a 2ct and I know a 3ct three stone would be some mad bling and finger coverage. Option 3 gives me the option of having earrings, which isn't a big deal, but I thought I'd throw that in there.
So, for you ladies, would you be more drawn to having a larger collection of diamonds or upgrading to a larger stone? For you ladies that upgraded, how was the decision process for you?