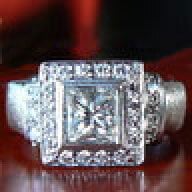 Joined

Dec 9, 2002
Messages

2,224
Soo.....took DH for a drive & talked about the house. We drove all around our town looking at new property and he disliked everything I liked.
He was extremely resistant to the idea of moving because he loves this house & never wants to leave because we''ve worked so hard on it.
He did offer me a
sort
of a compromise...he said he would do the things I need to make the house more manageable if I''d give it a chance. But then he told me later "we aren''t moving" which I don''t feel is a compromise in the least, but I''m willing to give him a chance, but if in a few years I''m still feeling this way, then he''s going to have to stop thinking of just how he feels and begin to see things from my point of view as well on this one. I''m pretty easy going, but I''m also very firm about standing up for what is important to me....so I''m not worried about it for now. I did tell him that I may still want to move, but we can do some minor things and see how that makes us feel.
So we made a short-term/low cost improvement list, and a long-term/higher cost list and this is what we came up with.
Short term improvements:
1) run a 6 ft fence along the right side of our property & wrap around the front of house, put an arbor at the entry way & tie into the other side of house. (dh can build fences with his eyes closed) Total privacy from our neighbor across the street, and it blocks off the 5000 sq ft lot next to us that looks like ours, even if it''s not, so we have to maintain it or we look like trash. (stupid city won''t maintain it, dh is constantly mowing, weeding & chopping back blackberry brambles)
2) rip out all the big flowerbeds that we don''t have time to maintain, and lay down sod. Dh loves to mow & fertilize so at least we know our lawn is always nice. Lay sod down on 3/4 of the beds in the back yard, so they are only 5 ft deep instead of 15 feet (less weeding!).
3) Drywall our basement (dh & my dad do this), lay carpet & turn it into a den/office. It''s almost done as it is, we just need the walls up. It''s a large daylight basement, so one room is a totally finished office, the other room is a den with concrete walls/floor, and the back is storage/laundry. We''ll put the laundry & storage behind one of the walls with a door.
4) Turn DH''s office (he never uses it, he just needs a place to put his desk, file cabinet & fax machine..that can go into the new den) into a nice guest room with a queen sized bed.
5) Put a new toilet & sink in the basement. There is already a shower. That way our basement will be like a living area, with a bedroom, den, and 3/4 bath, and it walks out onto the back patio.
That''s all stuff DH can do himself..since he''s super duper handy. And my dad is as well, and he''s retired, so he loves nothing more than to come over & work on my house. (they drywalled our whole kitchen & did most of the interior work on our addition)
And DH got a real kick in the pants to do all the jobs RIGHT NOW after I sent my 2 year old son into the kitchen with a present for daddy...a positive pregnancy test! Which leads to job #7...
Build closets into the other upstairs bedroom (100 year old houses never had closets, our carpenter built all of ours) for the new nursery!

He already put up a chair rail & painted our new "guest room" yesterday. LOL!
Wish us luck!
Jeannine