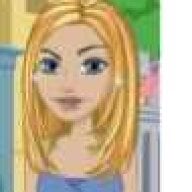 Joined

Oct 5, 2005
Messages

328
Hello!

Well our scouting trip to Mexico went well, and we have found a gorgeous villa to get married at and have the reception, as well as a wonderful hotel for the guests (but others nearby if guests are looking for other options). We almost have the date set, we''re just confirming whether the hotel has enough rooms to block, and deciding on a coordinator.

So I think this weekend we''ll know the specifics and I want to send save the dates ASAP, since the wedding will be in about 10-11 months (I want to give guests as much notice as possible since its a destination wedding).

But I''m stumped -- I want to do a really unique, fun, save the date, but I don''t have any great ideas. We were thinking of doing a message-in-a-bottle type of save the date, but most of the pre-made ones are quite expensive, and I don''t know if I''m crafty enough to make them all myself. We were thinking maybe some sort of save the date magnet, although that''s not a new concept, but I''m having trouble thinking of a neat design or picture. But I like that magnets are an easy way to remember the wedding since they''re stuck on a guest''s fridge (at least until the wedding or close to it).

So, does anyone have any ideas? We''re getting married in Mexico, and there will be about 80-100 guests. And we''ll invite probably 170 people or so. We''re not getting married on the beach, but in a villa with a great view of the ocean and town. We may incorporate seahorses into the invitations, etc. so a seahorse on the save the date may be a good idea.

Thanks for any thoughts!