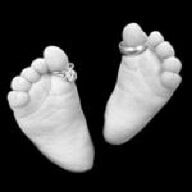 Joined

May 26, 2009
Messages

980
Ok, my DH really wants to go to a local clinic that specializes in all types of ultrasounds and MRIs to find out the sex of our baby early. Our insurance won't cover one at the doctor's office until I am 20 weeks and he will be out of town until I am 22 weeks. Neither of us want to wait another 5 weeks to find out our our baby's gender.

I'm am not exactly sure what my objection is to this clinic except that it isn't my OB. The clinic is run by two doctors that I have checked out on the AMA website and the ultrasound is performed by a trained professional.

Have any of you (or people you know) found out the sex of your baby this way? Has anyone had bad experiences with something like this?