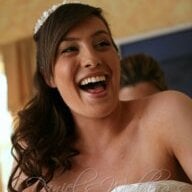 Joined

Oct 17, 2006
Messages

788
I almost feel like I must be missing some "girly" gene because I really cannot stand planning my wedding. It throws my stomach into knots thinking about all of the details (i.e.: flowers, music, programs, invitations, etc.) I just feel so overwhelmed and out of my element. So many women, it seems, had their wedding planned out by the age of eight and seem so excited to plan events, parties, and weddings. Me? Not so much.

Thank goodness my FI has been GREAT about the planning so far. He absolutely believes that the wedding is for him and me so we should share the work in planning it. I can''t imagine what kind of hot mess I would be if he wasn''t doing his share.

Is anyone else feeling this sense of dread in regards to planning their wedding?