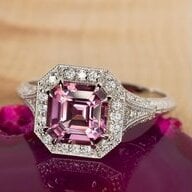 Joined

Aug 19, 2009
Messages

5,757
As you all know from my complaining I work for pretty much the most non-family friendly company in NYC

Anyway, I am finally meeting with HR (well, my company doesn't actually have HR, so it is the CFO and a random person from our finance department
) regarding my FMLA leave--yeah, they didn't have time to see me until the my next to last day in the office and now there are some big unanswered questions:
1. Does your company let you use leave you would have accrued in the calendar year (e.g. not the three months of FMLA, but the time after that) for FMLA? (of course with the stipulation that if you don't return following leave you need to repay that amount)
2. Are you allowed to use sick time for FMLA?
3. What happens to items that are deducted from your check pre-tax while on FMLA--do you pay up front (which means you cough up extra cash in advance AND you lose the pre-tax benefit) or do you just adjust to a larger pre-tax deduction when you return so that the year evens out and all is pre-tax?
Since I only get the 12 unpaid weeks, all of the above have a pretty big impact on our finances...
Any feedback from your experiences is most helpful as I have a meeting at the end of the day today.
thanks!