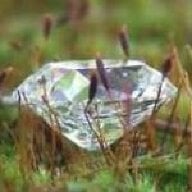 Joined

Jun 29, 2006
Messages

11,071
We are getting ready for a severe tropical storm that is right now a typhoon. It was category 5 a couple days ago but by the time it gets to us it will be downgraded. It was looking like an absolute direct hit, but now it looks like it will eye just a few miles to the east. It's still going to be a big deal here though and we live about 100-150 yards from the beach. It's going to be interesting! Flights are being canceled, school starts on thursday and people aren't able to get back after summer vacations in the states and europe. The biggest issue is flooding. These houses are built SO crappy. I have two neighbors who have to move out because every time we get a big rain they end up with 1-3 feet of water in their basements. One is moving TODAY to a new place and one is supposed to arrive TOMORROW (the storm hits tomorrow). Needless to say they are not going to be back in time and it's an absolute certainty they will flood again. Yesterday was gorgeous but the rain started about 2am and is scheduled to continue until wednesday.

I'm hoping we don't lose power. The biggest rain we got 1" of water which isn't much, but add 30-70mph sustained winds and the biggest rain we've ever had here... I don't know... we're bringing everything up from the basement, but I just don't want to deal with it. The people who have had issues with the flooding end up with mosquitoes in their houses and my husband is VERY allergic to them.

I've never been in a hurricane before, and I just have no idea how severe this is going to be. I'm nervous and excited and apprehensive. I love storms and I want to just enjoy it, but that only works if you know nothing is going to happen. At least there are no big trees around our house!

Also, I just don't know how well this part of China is going to cope. It could clog things up for weeks... it's hard to say. I'm hoping they're more prepared than I fear and it will just be a few days to a week...