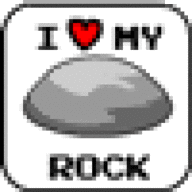 Joined

Jun 15, 2006
Messages

7,485
Tybee,
Thanks for being interested! It was just an amazing experience. I had to write my plan from scratch (you went through the program so you are probably remember the assignment well!) and then deliver it. I decided to focus on science because it''s not my strength and I need to get used to working in areas that are outside of my comfort zone (math and science). The class had read about meteors and comets in their texts but the teacher who so generously gave up her class for a period so I could do this hadn''t done a lesson on it.
We started by making a list of what the kids already knew, then I read some excerpts from a book called "Don''t Know Much About the Universe" and we added to the list using that information; I also had them take out their texts and use them as a resource to add to our information. I then asked the kids to group up and determine why this information is relevant to us. One group came up with the theory of dinosaurs being wiped out due to the earth being struck by a comet, and I had printed an article about that so I read some of it to them. Then I had the students individually either draw or write (their choice) everything they remembered from the lesson, then the kids shared it with the class. I also used to the overhead and put up a picture of Halley''s Comet and we talked about the structure of it as well as some facts about that specific comet. Then I had the students individually either draw or write (their choice) everything they remembered from the lesson, then the kids shared it with the class. The students were so enthusiastic and interested which made it a lot of fun. One asked me a question I didn''t know the answer to so I told him I didn''t know but that he should look it up and let me know the next time I came to class (I observe in this room about once every two weeks). At the end of the lesson one of the girls gave me a huge hug and said "thank you for teaching us!" It was really sweet. The teacher had me collect the papers and I got to write notes to the kids, which was really cool.
The teacher critiqued me, at my request. Her feedback was as follows: My classroom management skills will need some fine tuning. There were some side conversations going on and I felt really awkward disciplining the kids with their teacher sitting in the room. She also said I need to not ask questions that result in all of the kids shouting out "yes" or "no", I should ask them to raise their hands instead (the noise doesn''t bother me, but she''s not a fan of it and I can see how it would get annoying). The other was that I used a word she didn''t think they were familiar with (friction) and I should have explained it. I also read and speak too quickly so I need to work on slowing down for comprehension. She said I did a really good job, especially for my first time and the negative points were nit-picky, but I wanted her to do so or else I won''t learn. She liked that I was honest when answering questions and took the time to pause during the reading to explain things and check for comprehension.
I think, based on my experience, I will incoprorate journaling into my classroom. Perhaps 10 minutes every morning having the student write down what they learned the day before and at the end of the year they''ll walk away with a book of the things they learned that year. I think it would be agreat way to help them learn to take notes (something I never learned until college, much to my detriment!) and use their comprehension and recall skills.
I am really lucky to have found such a great teacher to partner with. She teaches using responsive classroom, some of the model falls into my own philosophies which is great as modeling is a terrifc way to learn. That which doesn''t is also helpful because I''m learning what I don''t want to do in my own classroom as well.
How long have you been teaching? What grade level do you teach? I''d love to hear about your experiences. Has it been difficult for you to transfer your credential from Arizona to Georgia? I''m concerned about the time it''s going to take for me to do so.
I''m going to start substituting soon (I''m waiting for my emergency credential) which should be a lot of fun and a great learning tool for me.
Wow, this is really long-winded, ask me talk about something that excites me and I just don''t know when to shut up! Hope I didn''t bore you.