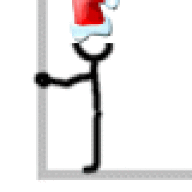 Joined

Dec 29, 2004
Messages

17,193
New study out...
http://www.cnn.com/2009/HEALTH/03/03/babies.watch.TV/index.html
Looks like what''s being concluded is that it is not harmful, nor beneficial.
So, I''m curious, if you use TV for your little ones (under two years of age), do you think it makes them smarter? Or would you admit you simply use it as an electronic babysitter (because the babies enjoy it).