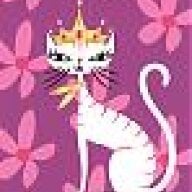 Joined

Mar 15, 2004
Messages

6,825
OK. I've lost it. Totally lost it. Tripadvisor is a nightmare. It brings nothing but doubt.
I was set on Paradisus Punta Cana. Read two review about roaches and mildew. Say no more. That's OUT.

Planning Turks and Caicos later than planned. End of April for many reasons.

All inclusive Club Med, Sandals, NO.

#1. The Palms? But looks like a "see or be seen" place...not looking for that. Like sardines by the pool?
#2. Sands? Some say a "Howard Johnsons" ... not on par with Palms... but beach is spread out and pool has nooks and crannies. Me like.
#3. Grace Bay Club. Too remote?
#4. Sommerset. Tooooo expensive.
#5. Parrot Cay. Available rooms toooo expensive. (Don't want to go over $600 per night for un-inclusive places)

Aruba is too crowded despite casinos. Nothing to do at night in T&C.


Anyone? I've lost it.