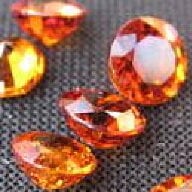 Joined

Apr 2, 2006
Messages

11,009
Starting sometime this year, the TSA will no longer accept driver's licenses issued in ten states as an acceptable form of ID for commercial air flights, including domestic flights. People who live in the following states will need to present a passport or passport card to pass airline security. Apparently the problem is that these states' driver's licenses do not have sufficient electronic security (i.e., a chip):

Alaska
California
Illinois
Minnesota
Missouri
New Jersey
New Mexico
South Carolina
Washington state
Puerto Rico
Guam
the U.S. Virgin Islands

According to Travelzoo, other acceptable forms of ID will include U.S. military ID, permanent residence cards or trusted traveler cards like NEXUS or Global Entry.

That said, about this time last year I lost a driver's license just before I was to fly from Southern California to Northern California. I got to the airport earlier than I otherwise would have. The TSD did a redundant screening - X-ray, pat-down, and checking my bags for explosive residues - but I was allowed to fly without any government-issued ID. I was grateful that I was flying out of a relatively small airport in an off-rush period.