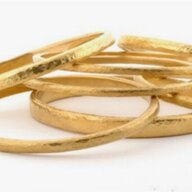 Joined

Jan 26, 2003
Messages

20,320
and the result is that Turkey is now invading the area of northern Syria that has been held by the Kurds and the United States. Thousands of the most battle tested ISIS fighters, who have been held prisoner on behalf of the US by the Kurds, may now be released as the Kurds have to defend themselves against the Turks. In the past, Turkey has allowed ISIS members to pass through its territory with impunity. Turkey may, again, take a
laissez-faire
attitude toward ISIS. The release of ISIS prisoners at the same time as the massacre of the Kurds, creating a void in northern Syria, may bring back ISIS. Donald Trump made the decision to allow Turkey to invade Syria without consulting anyone at all: not his Secretary of Defense, not the Pentagon. He made the decision during a phone call with Turkish President Erdogan. Trump has a large hotel in Istanbul, Turkey.
T
his is from "The New York Times".
"BEIRUT, Lebanon — A Syrian militia long backed by the United States mobilized its forces and warned of a "humanitarian catastrophe" on Wednesday as Turkey massed troops near the countries' border for an incursion it said would begin "shortly."
Scattered reports
that Turkish troops were already entering Syria early Wednesday were quickly shot down by Turkey, which released a statement saying that accounts "in some media outlets stating that the operation has begun do not reflect the reality."
Turkey's planned move to root out Kurdish militants in northeastern Syria, after President Trump ordered the withdrawal of American troops there, has sparked fierce debates in Washington and could open a dangerous new front in Syria's eight-year-old war.
New violence between Turkey and the United States-backed Syrian Democratic Forces would pit two United States allies against each other in ethnically tinged battles, leaving Washington in an awkward position."
Turkey vowed to move ahead with plans to invade northeastern Syria, which a U.S.-backed Kurdish militia said would cause a "humanitarian catastrophe."
www.nytimes.com