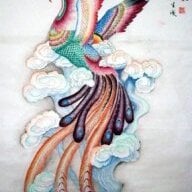 Joined

Jul 31, 2014
Messages

9,912
Dee*Jay|1485888430|4122385 said:

I just found out that my neighbor -- a green card holder married to an American citizen -- is stuck in Australia and can't get back home.

She and her husband went to Australia to visit with her siblings, and her parents (Iranian) also went there so the whole family was together. Her husband came home a week ago due to work but she stayed to visit with her family because she just learned that her father has cancer. So now she gets to make this choice: come back to the US not knowing if she will be able to visit her father in Iran before he dies, if she should stay in Australia, or go to Iran with her parents (not knowing if she'll EVER be able to come back here to her husband.

Good job Pvss Grab.
ARRGGGGGGGGG