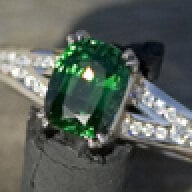 Joined

Aug 3, 2006
Messages

9,613
FI and I are coming over for FBIL''s wedding in Chicago on Sept 29th 07.

We have to be in Chicago from 26-30th for rehearsal dinner etc and we''ve booked hotel etc for those dates.
We are flying out from the UK on the evening of 21st.
I don''t know the US at all, FI knows bits of it pretty well. We were thinking of flying into somewhere else first (NY?) and then getting connecting flights to Chicago on the 26th.
What would be a good itinerary? We like things like wildlife, parks, animals, photography, great architecture, museums etc. We love sushi - and I hear it''s way cheaper than here (Think minimum $100 for 1 person for a decent amount for 1 meal in London

)
We''re not really into clubbing/sitting on beaches etc and I am limited to about an hour looking at sparklies before FI freaks

.
We''re happy to hire a car etc and want to have a slightly relaxing time - so I don''t want to fly to 3 different places.
So, do you ladies have any ideas for the best way to spend 5 days that isn''t too $$$$, for someone that hasn''t seen the US since she was 6?
Also any ideas of fun things to do in Chicago very welcome - I have a guide book, but that''s about it!