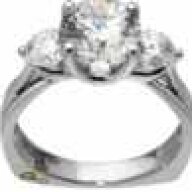 Joined

Oct 20, 2006
Messages

50
Please help! My FI and I are talking about having our ceremony and reception at the same site. I''m trying to visualize this and am having a hard time. My sister had a very traditional New England church wedding where the bride and groom walked down the aisle together and gathered outside in the church courtyard where everyone met them before they all headed off separately to the reception. We''re thinking of something smaller, with perhaps only 30-40 people. I''d still like to walk down an ''aisle'' with my Dad...

What happens after we''ve said our vows? Does everyone cheer, push back the chairs and start the party?

Have any of you had experience with a similar set up?

Thanks in advance!!