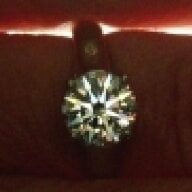 Joined

Jan 13, 2006
Messages

24,431
A bit of background. My hubby is a precinct committeeman, and each election I have made the polling judges a sour cream coffee cake for breakfast (it was hubby''s idea, he thought it would be nice to do, which it is, except I get to cook it

). This year we had another precinct combined with ours, so I made the CC and a Mexican breakfast casserole.
Today I got a Valentine card in the mail from one of the judges who lives at the end of our street, thanking me for taking such good care of them, and telling me how sweet I am to do this. I was
totally
caught off gaurd by this, but needless to say, very pleased!

Anyone else had a really random act of kindness?