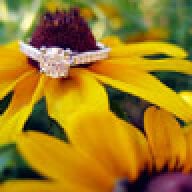 Joined

Nov 29, 2008
Messages

311
Hey, girls. Admittedly, I am not even engaged yet. However, I know for sure that I will be getting married summer of 2010, so an engagement is coming some time this summer. Point being, I am already looking at venues and what not.
BF and I will be straight out of college, so neither of us will be able to contribute much at all to the wedding costs. Most likely my parents will pay for nearly everything. My parents put me through college. I will have zero student loans, plus a paid off 2005 Honda civic when I move out. I am tremendously grateful for this!
Because they have been paying tuition costs/my car insurance/everything for the past 4 years since I have been in college, my wedding will have to be modest. We are thinking under 10k for the whole thing, preferably around 8k. Is this possible? I really want a nice, well put together wedding. I envision an elegant Sunday late morning wedding at a Bed and Breakfast with Brunch themed food.
Thankfully I''ll probably have a small wedding, we don''t know THAT many people, and neither of us have big families. 60 people at the MOST, probably less. I''ll definitely want a photographer (probably one of the most important things to me, I do a lot of photography myself), but I won''t need a band or a videographer or an open bar --things like that that tend to be costly.
How much money do you save doing things yourself (invitations, reception favors, center pieces, etc.)?
If anyone has any advice/thoughts/tips I''d love to hear what you have to say!
Thanks in advance.