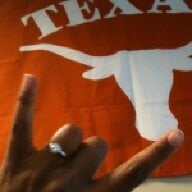 Joined

Nov 22, 2009
Messages

765
I decided to post this here and not on Hangout because of the other thread about when and if. If it needs to be moved, please do so.
I was wondering...to the women who KNOW they want kids or say they're ready, what are the feelings you have about kids? Do you see yourself with them? Do you feel completely nurturing? How do you know?
The reason I ask is because I am at the point where I'm telling myself and keep telling my FI that...I don't want kids! Every time I think of them, I just think of how much I'd be frustrated, or annoyed that they're being bad or something. Also, recently, I've had an issue come up with my brother, his wife and their toddler, that makes me REALLY grateful I don't have a child, and especially proves that I shouldn't have a child. The thing is...will I ever? I am honest with myself and my FI that I am too selfish with my freedom to have a child.
Again, to the women who KNOW they want kids, did you feel the way I did, and what made you change your mind?
Thanks, ladies!