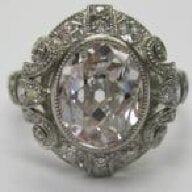 Joined

Jun 6, 2010
Messages

6,870
We currently live in a house and have put quite a bit of $ into getting it in decent shape. We've replaced A/C, done extensive drainage, remodeled the basement, etc. However, this house will never have a decent pantry, never have a place for DS to play basketball (our driveway is incredibly steep and no place to put a hoop) and when DS and DD get older, I envision issues with sharing a bathroom where the shower and toilet are in the open (i.e. no way for one to shower while one goes to the bathroom). The house is stucco (we have a $100K insurance policy, but it's pretty bogus, which is a long story, and if we stay, we'd want to rip it off and replace with brick). We haven't even touched the upstairs (kids rooms, master bd/ba) and would basically need to sink another $80K to get this house where we want it to be.

One the flip side, we could move (staying in the same school district) and have all of the above in reasonably good shape (i.e. a brick home, updated baths, etc.), but would probably have to remodel the basement (which cost us about $40K last time) and do quite a bit of re-painting, replacing of window treatments, etc...maybe even updating some of the bathrooms. The 2 neighborhoods we'd consider moving to are at least $150K more expensive than where we live now.

Here's the dilemma. I LOVE what we've done in our current house and would be so sad to leave it behind. However, we will NEVER have a decent sized panty (mine is about 24 inches wide, no joke), never have a basketball net and by the time we did what we want to do upstairs and by adding brick, we'll be the most expensive house in the neighborhood by about $100K (I've always preferred to be the least expensive home in a neighborhood rather than the most expensive).

So, what's the smartest financial move? I should add that we will live in either this house or wherever we move for at least 15 years. I hate moving and don't plan to do it more than absolutely necessary. Thoughts?