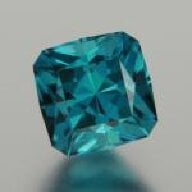 Joined

Jan 18, 2008
Messages

9,758
Ok,
I know this is a real navel-gazing thread to start, but please just indulge me!
I have been trying to grow my hair long for
many years
, and I've finally gotten it to a nice length where it looks great blow-dried out, but most of the time I tend to tie it up, or let it air dry. Currently it is shoulder length at the front and a couple inches longer at the back.
My hair is super-thick, naturally dark brown, wavy and at the moment I have a 'reverse balayage' or '
ombre
' colour to it, in a layered style with a fringe (bangs), which I'm really liking. (click the link for examples of ombre hair).
I've recently changed salons and the girls there do a super job, I've been really happy both times with everything, and just got my hair done a fortnight ago.
However, despite all the above, I've been yearning for weeks to chop it! More specifically, I would like a demi-bob.
I've been obsessively collecting pics, and of course the obvious 'hair inspirations' are model Alexa Chung, along with Freya Beha, and also this chick I came across on etsy and immediately loved her hair.
I know, its silly to take inspiration from pics of models - of course I would love to look like Alexa, and of course its not gonna happen!
But on the upside, we do both have oval face shapes, and it would seem similar hair textures (hers thinner though).