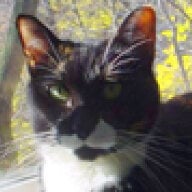 Joined

Jul 23, 2008
Messages

188
Since I got kind of fired up about the idea that some people would find it snobbish to want to use the title of Dr. socially without having an MD, I thought I would provide some evidence that times are changing as far as only referring to MDs as "Dr."
The result of some web searches suggest that both schools of thought are currently among the general public, ranging from some still finding it pretentious (though not citing a reason why) to others being offended and felt that it implies that a doctorate degree is "less than" a MD. However, I found a few examples on etiquette boards regarding envelope addressing, but I think its still applicable!:
"...As an extension of this question, for others who are Ph.D. doctors is it appropriate to address them as such, or is Doctor on invitations reserved for medical doctors only?
I will appreciate your insight.
Thanks,
Visitor in Los Angeles
Reply:
Dear Visitor in Los Angeles,
Thank you for your question. You would address the outer envelope as:
Dr. Jane Doe or Jane Doe Ph.D and Mr. John Doe or
And, the inner envelope:
Dr. Doe and Mr. Doe
In the recent past, Doctor or Dr. had been reserved for medical doctors in correspondence. However, today we could use the title Doctor to address anyone with a Ph.D."
Also at http://www.westchester-weddings.com/invitations_stationery_addressing.asp
it says that MDs are addressed "Doctor Smith" and PhDs are "Dr.Smith"
I think these examples should go for all doctorate degrees. Just putting it out there!